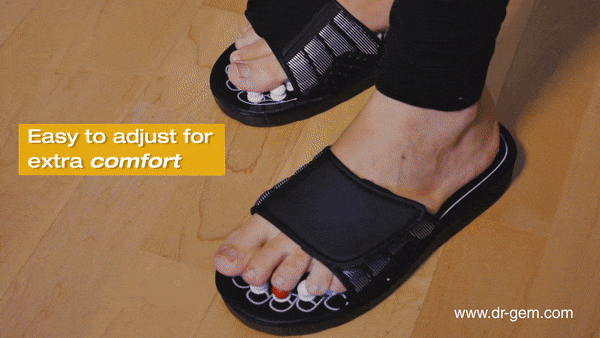 Do you need a deep sense of relaxation with the help of acupressure technique? Super Energizing Yoga Slipper is just what you need. It is designed keeping in mind the foot reflexology.
This slipper works on the principle of applying focused pressure to certain reflex points in the foot to cure or prevent disease. The magnets in this slipper are cleverly placed to provide magnetic therapy and aids in healthy blood circulation.
This instant tool relieves the pain and is beneficial for problems in your lower and upper back, neck, shoulders, hips, muscles, and joints. The dual benefit of the spring acupressure and magnet therapy in this slipper improves blood circulation and reduces muscular tension too!